Copyright 2010 DashBoardHosting, Inc


Hedonism Resorts
Resort Background
Hedonism Rooms & Suites
Dining at Hedonism
Acitivities at Hedo
Hedonism II
Hedonism II, also known as "Hedo", is an adult resort located on the tip of Negril Beach in Jamaica. Many swingers and nudists visit Hedonism because it caters to "the lifestyle" with its nude beaches and pools. In fact, one half of the club is nude - appropriately nicknamed the "nude side."

Hedonism II is an all-inclusive resort. This means there is no tipping - ever. Once you pay, everything is covered. Hedo has been in business for over 25 years and is part of the SuperClubs family of resorts which includes Breezes, Rooms and SuperFun.

Hedo II has a total of 280 rooms and suites. All rooms contain the following:
• Air-conditioning
• Tiled floors
• Mirrored ceilings
• 1 king or 2 twin beds
• Television
• Coffee & Tea maker
• Jacuzzi shower
• CD player
• Safe deposit box
• More . . .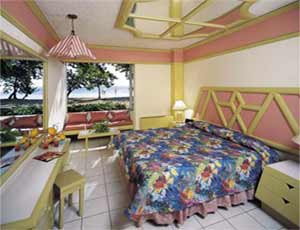 Eating at Hedo combines the best of Caribbean surprises and traditional favorites. There is buffet style dining for breakfast, lunch and dinner. Below are the hours:

• Breakfast 7:30am - 10:30am
• Continental Breakfast 10:30am - 1:00pm
• Lunch 12:30pm - 3:00pm
• Dinner 7:30pm - 10:00pm
• Midnight Snack 12:00am - 2:00am

There is also an Italian restaurant, a Japanese restaurant, a Jamaican cafe and 2 beach grills.
Hedonism Amenities
Hedonism offers a variety of convenient services including Internet access, spa and fitness center, shopping, telephone access, transfers and air transportation. Complimentary weddings are even offered at Hedo and they handle all the paperwork!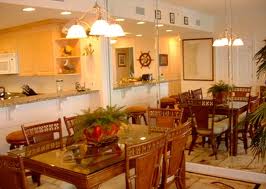 There is an abundance of land sports available at Hedonism including tennis, squash, badminton, basketball, volleyball, shuffleboard, table tennis, shuffleboard, cycling, rock climbing and more.
Water sports include scuba diving, water skiing, wind-surfing, sailing, snorkeling, kayaking and swimming. If you consider nude Jacuzzis and swim-up bars to be water sports, then those are available too!
Feel free to hit the beautiful beaches, grab a workout in the fitness center or join a dance class.
Entertainment - A Hedonism Specialty
Drink up in one of the 5 bars and party until 5am at Club Hurricane. Every night also offers a unique party theme:
• Monday: Jamaican Night
• Tuesday: PJ Night
• Wednesday: Pimpers Paradise
• Thursday: Caesars Taboo
• Friday: Rock Star Party
• Saturday: Fantasy/Fetish
• Sunday: Class Reunion

There is also live music and Karaoke throughout the week. Not staying at Hedo and still want to get in on the action? Day and night passes can be purchased - $50 for women and $100 for men.
Hedonism III
Hedo III is closed and will re-open as a SuperFun Resort - another mainstream brand in the SuperClubs business line.