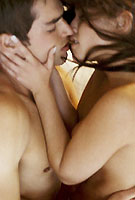 Welcome to South WV Social. We have a permanent club house that allows us to get together more often in a secure, freiendly, and fun environment. We are located along the beautiful Greenbrier River with grounds that go right to the waters edge. We invite couples, single females, and select single males to join us for fun and friendship. We try to keep a ratio of at least 5 couples to every single male we allow into our club parties. We hold Casual Fridays every Friday of the month and themed parties every Saturday. We have made some changes recently and there are more to come. We want everyone to feel at home and enjoy themselves. A place where you can go and unwind in the lifestyle with like minded people and no pressure. If you are in the lifestyle to meet some fun people then come and join us. However, there are some rules.
1.NO means NO! This is a simple rule, something we all should know.
2.You must respect that others in the lifestyle have to be discrete.
3.You must respect other people's feelings.
4. You must comply with ALL club rules and the rules of the place where the event is held.
5.We're B.Y.O.B. Mixers and snacks will be available. PLEASE DON'T DRINK AND DRIVE!!! We do offer shuttle services for those who will be drinking.
6.No obnoxious behavior! You will be asked to leave and be banned. We are adults so please act like one.
7.No weapons or drugs at any of the events.
8.No drama!!! We are a drama free zone...Please respect that. Leave the drama at the door.
9. You must be 21 and have a valid ID to enter any and/or all events .
10.Club owner reserves the right to refuse admittance to any and/or all events.
11.Club owner also reserves the right to ban anyone at anytime.
12.Club owner also reserves the right to change and/or add any rules.
13.Any violation of the above stated rules and/or any rules brought forth in the future, you will be asked to leave the event without a refund of the entrance fee, and could be banned from any and all events thereafter.
So with that being said, let's all just have a good time and enjoy each others company.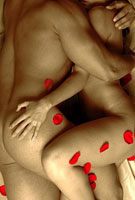 We are a group of fun loving people that like to get together and enjoy each others company and have a good time. So come by and make yourself at home. If you have any questions about the events or the club please go to the Contact Us icon at the top of this page and leave a message. We'll be happy to get back to you and answer any questions you may have.
Thank you and hope to see you soon, John and Dee (Owners)