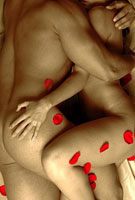 North Alabama Social Club (NASC, Inc) is an invitation-only group. We are a NON-PROFIT corporation staffed by all volunteers that organizes and manages events for the pleasure and enjoyment of our consenting adult members. We donate any excess funds to local charities.

Socials are naughty PRIVATE meet'n'greet parties held at a hotel. Our goal is to get open-minded people together for fun and friendship. What happens after you meet is a private matter between consenting adults.

Everyone must RSVP to attend a social. Hotel reservations must be made directly with the hotel. All event and hotel information will be provided after acceptance of the RSVP.