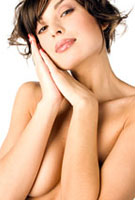 We're a mature and private troop of Monkeys (swingers) that like to swing from the trees of knowledge seeking other insightful Monkey couples and singles that are barrels of fun. The main focus here is that the friendships is primary, and the recreational sex is secondary. Serving Western North Carolina for over 4 years now with a website by the same name, and always promoting the Lifestyle as in a: Blogger, Author, DJ, Yahoo Group Owner and Club owner. All work and no play... well, now it's time to play.
To keep costs and entry donations down, therefore, quality disco lights and commercial DJ equipment is owned by the club. Always on standby, sexy dance music just perfect for the Lifestyle is ready for a hott steamy night of Lifestylers and dancing. Because we love to teach about this Lifestyle, live seminars and Q&A sessions are possible, otherwise, our Yahoo Group contains vast amonts of free prolific articles, downloads and resources.
Currently seeking a location for monthly events. If you know of a lifestyle-friendly venue, by all means, let us know! Before any RSVP to any of our events is accepted, pre-screening is done to prevent automatic self-injection to insure everyone actually "gets it" and that real communication happens. Simple steps and measures are in place to assure quality.
For more details: read our website, join our Roster/Database and Yahoo Group, or email or call us personally to ask questions. The core group is forming now.