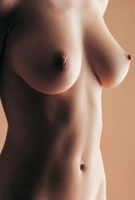 Welcome to the only on-premise lifestyle club in the Lehigh Valley. We are the hottest secret around where you can do almost anything thing you want in our private club. Hidden away in the center of the Lehigh Valley, we're close to home and less expensive than any party around. Safe and immaculately clean, we're here for your ultimate pleasure and relaxation. Secret Pleasures has the amenities of a big club, but is small and intimate like a house party.
Our amazing lighting and sound system might make it look like a normal club, but the music isn't the only thing that is allowed to be pounding on the dance floor. Just try out the sub-woofer platform, which was specifically made for more than just dancing on. Feel the bass kicking under you as you're kicking it. Or take a swing on one of our two stripper poles and show us what you've got.
When it comes to furnishing the club, we went all out with leather couches and specially shaped sex furniture from Liberator which gets the locals asking questions during the day, but once a swinger gets on it, they quickly get the idea.  Liberator's furniture will give you an experience that will blow your mind. We love it so such, we keep buying more. Forget the blow-up mattress. We got real furniture to position everyone just right for the optimal pleasure. Come try it and if you want, we can hook you up with your own furniture for home use.
To keep the energy high and going all night, we provide plenty of food and beverages to keep you going. We are BYOB, but our café style bar is stocked with all the mixers and garnishments needed to make your favorite drinks just the way you like it.  Then at the end of the night or at the break of dawn, we'll wake your driver up with some freshly brewed gourmet coffee.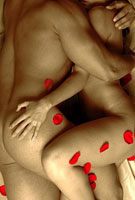 Like a swinger, we always trying something or somebody different, so if you haven't been here for a while try us again, because we got some new stuff based on your comments. You asked for more sex furniture, so we got some. You asked for better stripper poles, so we got two, You asked for more lube and a better variety of condoms, so we got them.  This is your club, so tell us what you want and we'll try to deliver.