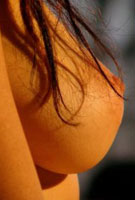 Feb 16tn Two Parties One Night!!!  Couples Only and Couples & Singles

LONG ISLAND NY

PLEASE SIGN UP ON SLS, BUT You do not need to sign up on SLS or be a member of SLS to come but you do need to call  or text 631-374-9707 to reserve your spot.

BYOB and Condoms

Start Time: 9:30pm we ask that every arrive by 11:30.
End Time: When Ever or Check out which ever comes first.

Couples Only Party -- This party is for couples only there will be no single men at this party and the singles from the couples and singles party will not know where this party is. Couples are welcome to pay a $10 up charge to join the couples and singles party.

Couples and Singles Party -- This party is for everyone. Couples and singles are welcome to come to this party.

Both Parties:

This is a Pot Luck Party, we are asking everyone to bring a dish to share.

DO TO THE OVERWHELMING TURNOUT TO OUR LAST FEW PARTIES WE ARE ASKING THAT YOU SIGN UP EARLY AND CALL AS EARLY AS POSSIBLE TO CONFIRM YOUR RESERVATION...

$60.00 Per Couple ($10 extra to go to the couples and singles party)
$20 off for all couples that sign up on sls.
Single Men call for pricing
If you have toys and want to show them off, bring them out to play!!

Are you a Couple?

We offer a ZERO Pressure environment.

Come meet new friends, some will be life long friends. We are looking forward to seeing you :).

Ages: late 20's to late 50's Average Age 37

This is a HOTEL SUITE PARTY

The only way to get a reservation and find out the location is to call 631-374-9707 and please make sure your wife is there to confirm you are a couple. We only give the room information to women!!

This is an ON PREMISE event. On Premise means full nudity and sex is OK.

The Living Room is OFF PREMISE, this area is for our guests to meet and greet, Relax and Chat, and to get to know each other. (until the bedrooms are full)

This is a BYOB Event, you must bring your own alcohol and condoms.

We will bring: Cola, Diet Cola, Ginger Ale, Sprite, Tonic Water, Diet Tonic Water, Seltzer, Bottled Water, Cups, Ice, and Snacks.

We have Club Music playing in the hotel suite(not to loud).

Women Dress Sexy, Men Dress Neat and Casual.

We have to limit the amount of couples to 16 - 21. Depending on the amount of couples that sign up will determine the size of the Suite we get.

New Couples are always welcome, on average we have about 50% new couples at each party.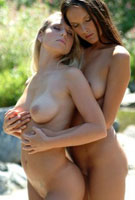 Happy Anniversary to The Long Island Swingers Party Group.

It was is June 2002 that Jenifer and I hosted our first party, 63 people showed up and had a great evening.  We have thrown parties ever since.

On June 25 we had part two of our 9 Year Anniversary Party.  Part 1 was held on April 30.  We have 20 couples at part 1 and 18 at part 2.  

We have made changes to the party over the years but the number one and two rules have always been the same:

     1     Always ask first
     2     Respect others at all times

We offer a zero pressure environment and there is zero tolerance for pressuring.

The last two parties were packed and best of all everyone brought snacks to share.  We had chips, dips, fruit and veggies, and too many more to mention.  We ended the night with a few flavors of ice cream.

There were so many people enjoying themselves it was amazing.  The first hour or two everyone was mingling in the suite and the rest of the night people were really mingling with each other.  

Jenifer and I want to thank everyone that came to the party and at the party, ;)

Our next Party is Feb 16 2013

God Bless